Music and Choirs
"He Who Sings, Prays Twice"

Music is an integral part of our 11:00 o'clock worship service. We sing our hymns, some of the prayers and occasionally we sing the assigned Psalm. Our primary hymnal is the 1982 Hymnal with Lift Every Voice and Sing as a supplement. A special time for our congregation is the summer services. Parishioners are encouraged to 'request" their favorite hymn. We do our best to incorporate each request within a service to the enjoyment of the congregation. St. Peter's is blessed with wonderful acoustics. It is a special place to sing and listen to music as we worship through song in a small and historic setting. Guest musicians are invited to participate in some of our special services to add to the joyful worship experience of all those present. One of the highlights of our liturgical year is our Lessons & Carols service. This service is filled with beautiful music that helps to tell the story of the lessons.
We have two choirs, an adult choir and a youth choir. The Adult Choir is a hard-working and dedicated group who enthusiastically and lovingly share their talents and gifts of song. Adult Choir rehearsals are held on Wednesdays at 7 pm. No experience is required. Teenagers and young adults are encouraged to participate in the adult choir. If you like making a "joyful noise unto the Lord", and want to be a part of this group, contact our Choirmaster. We will welcome you to our family with open arms.
The youth of St. Peter's participate in musical worship through our Youth Choir. They are a fun group who love to sing and bring joy to our service through song.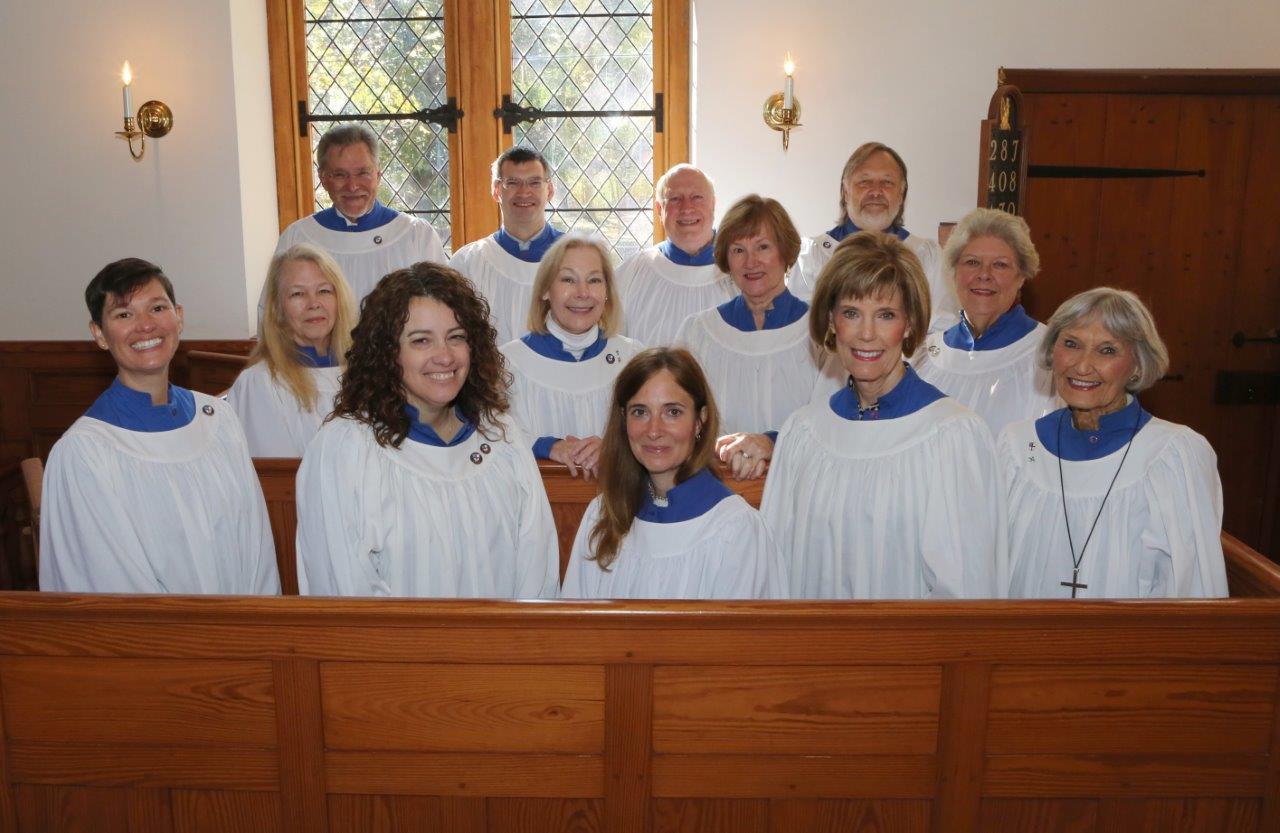 Our Choir - 2019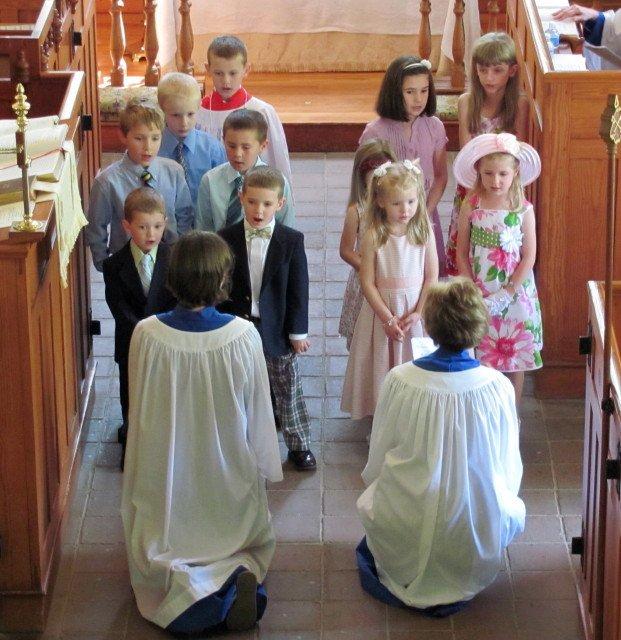 We have a customized 2-manual Rogers Concord 755.6 electronic organ and a Kawai electronic piano.